Fall is a time for transition, as the weather becomes cooler and cooler, with the beautiful foliage, changing from shades of green to bold colors of crimson, yellow & gold. Our relationships are also known to experience an evolution- and it can be as romantic and vibrant as the leaves. It's a season of cuddling for couples. Closeness happens when the weather is colder, as we seek warmth from one another- it's a great time for old and new relationships!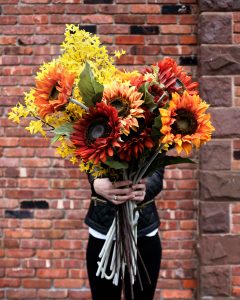 Embrace the romance of the season, with earlier sunsets & darker evenings- cuddle up, perhaps by a fire, with a glass of one.  Ask each other questions, dream together about the future, embrace the sexiness of the season.  Take advantage of the activities of the season- go a to a pumpkin patch, carve pumpkins together, watch scary movies (hint: cuddle up when you're scared), go apple picking, visit a local brewery, hike (take in nature and enjoy the foliage).
Fall in Love (perhaps again)!!