My name is Rudyard and I'm thrilled to be part of the Verus team!
Do you ever wonder how your life may have turned out had you made different decisions? Do you ever feel uneasy thinking about your past choices? Perhaps you're unsure you picked the right partner, friends, or career path. If you ever have these kinds of thoughts, please know you're not alone. We all have to deal with similar feelings of insecurity, frustration, and vulnerability from time to time. At their worst, these feelings can seem insurmountable. This is where therapy can play a transformative role in your life.
I see therapy as an opportunity for people to explore, challenge, and better themselves while receiving objective, unbiased, and empathetic support. Therapy can not only improve your mental health but help you become the best possible version of yourself. Think of therapy as the beams construction workers use when building a skyscraper—it gives you a solid foundation to build yourself upon. It's important to remember you are the architect of your own life. Some may find this realization challenging or even frightening—and I won't lie, it really can be! However, no one needs to feel alone when life gets tough or begins to affect your overall health and well-being. All you need is a little support to help you get through and overcome these issues. That is what me and the Verus team are here for!
There is no such thing as a one-size-fits-all approach to psychotherapy. Together, we can work to find a custom-made treatment plan that suits your individual needs so you can regain balance and self-control, learn more about yourself, and feel empowered to make positive life changes.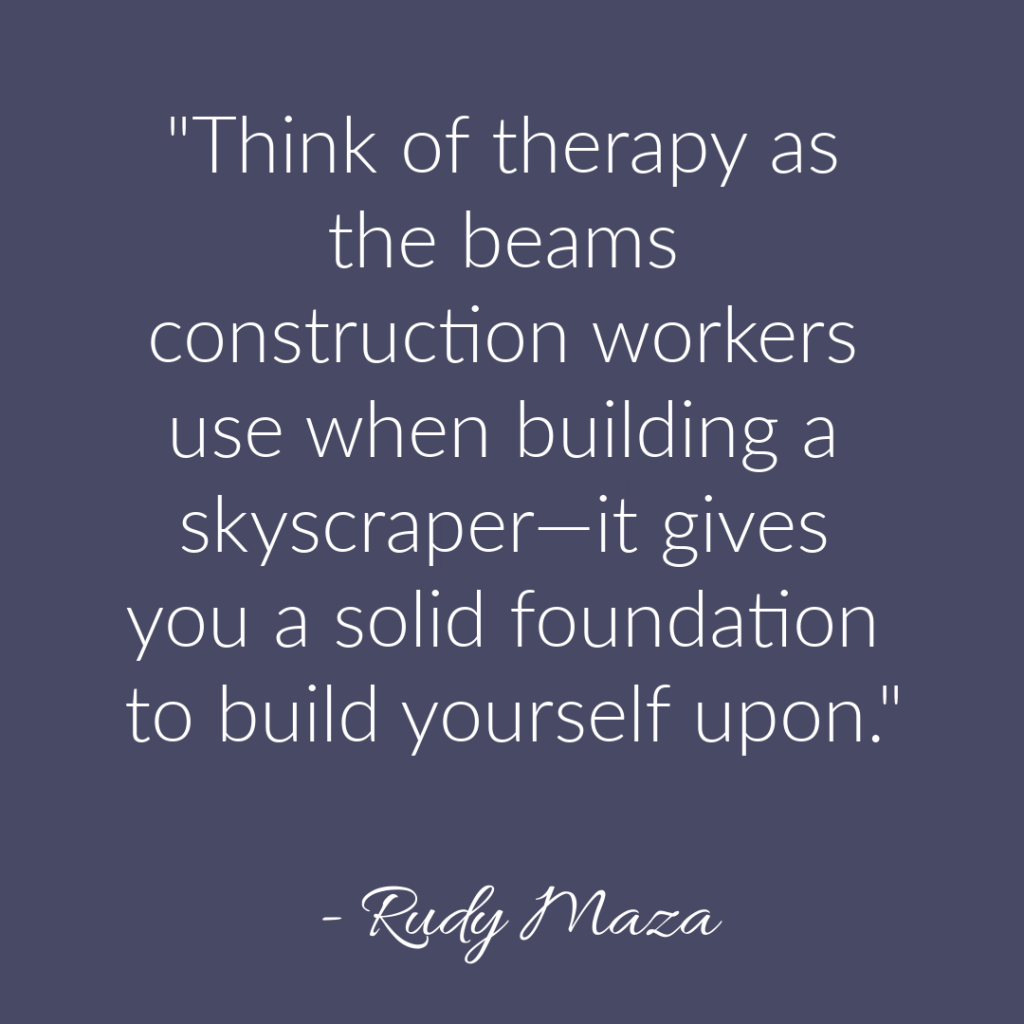 Ready to make changes?  Get started today!
Request your complimentary consultation by entering your information below.
Rudyard Maza is a licensed clinical social worker. He graduated from Hunter College with a dual degree in psychology and sociology in 2005, and completed his Master of Social Work at New York University in 2013.
Rudyard has worked as a psychotherapist and patient care coordinator in the outpatient mental health units at Bronx-Lebanon Hospital Center and St. Barnabas Hospital in New York.
He also conducted outpatient mental health services at a psychotherapy clinic in Queens, NY and in private practice.
He has experience providing crisis intervention, as well as child, adolescent, couples, and family therapy.