Therapy doesn't have to be scary, we all have problems – which is why I'd like to introduce myself.
Yes, I'm a therapist, a professional listener.
I'm also a woman with my own life's journey, and I am open and honest about that while working together.
Growing up in Bergen County, being a Marriage & Family Therapist was never on my radar. I've had many twists and turns, like you, that have transformed me.
Relationships and choices that have changed my course in life. Adventures filled with love, heartbreak, loss, questioning myself & triumphs. When I was 20 years old, I was fortunate to have met a lifeline – my therapist.
She helped me find and fight for myself, gain confidence, find my voice, feel
empowered and achieve healthy, authentic relationships.
I wanted to give to others what she gave to me. That's why I became a therapist.
Now, I get to do that every day.
We all share the desire to be loved and feel connected. Can you imagine FINALLY finding the solution, creating strong communication, feeling emotionally connected, validated and desired again?
Can you imagine your children not worrying about their parents?
What if you could achieve a good divorce?
Real relationships are possible!
Therapy is not a one size fits all model. Each relationship is unique and comes with its own set of challenges.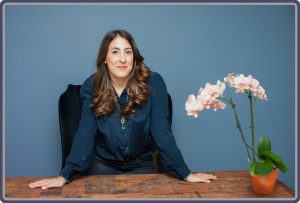 I use a modern, relational approach to meet your dynamic needs. I know what it's like to sit on the couch and trust in the person across from me. Trust that they can hear my story, my journey and not judge me.
My hope, in the opposite chair that I now sit in, is that you will feel supported, challenged and laugh as we unpack and resolve the obstacles that have prevented you from achieving your desired goals.
It's a privilege and a gift for me to be apart of your life. I look forward to doing the work with you, as you feel empowered and gain knowledge to have healthy, thriving relationships with yourself and others.
Join me, on my couch, bring some coffee and let's start getting real together.
In this fast paced world, it can be difficult to get into an office. That's why I offer Therapy via Skype and phone.
It's time for a spa session for your mind and relationships.
You've already taken the first step by visiting and reading my page.
You don't have to take the next steps alone.
Sincerely,
Erin Asquith, LCSW
Ready to make changes?  Get started today!
Request your complimentary consultation by entering your information below.
Erin is a Licensed Clinical Social Worker (License #44SC05617400) with a Certificate in Marriage & Family Therapy and Clinical Supervision.
She was voted #1 Kids' Doc in 2015 & 2016 and Best Doctor in Bergen Mama 2017.
She graduated from New York University with a Masters of Social Work in 2010 then received her Certificate in Marriage & Family Therapy from The Ackerman Institute in 2015.